We're excited to present our latest in-house solution!  DevOpsProdigy KubeGraf is a Grafana plugin that allows you to monitor K8s. It's an updated, advanced version of the official Grafana K8s App plugin.
The official plugin lacked a few significant options that we implemented in KubeGraf:

Authentication and authorization via bearer token to work with the K8s API to install the plugin with read-only access for cloud K8s solutions, including Amazon AWS, Google Cloud Platform, DigitalOcean, etc.
Support for the latest K8s versions, from K8s 1.12 to K8s 1.17
Support for the latest versions of Node exporter, kube-state metrics (to create dashboards)
Monitoring of StatefulSets

Plugin's key features:
Cluster Health status:
Provides a brief overview of any serious issues happening with your K8S cluster such as heavy resource usage, pod readiness/liveness, etc.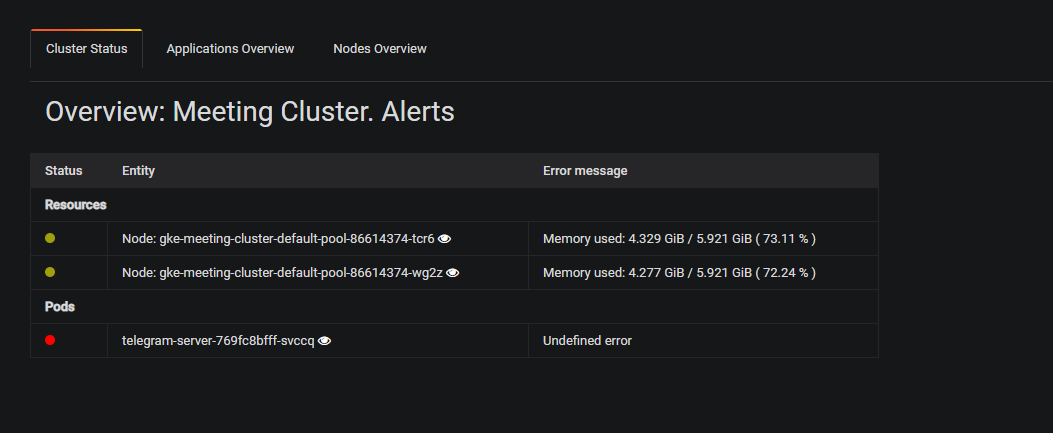 Applications Overview:
Detailed Service Map describing current information on Deployments/Statefulsets/Daemonsets/Cron Jobs/Jobs/Services and the relations between them, arranged by Deployments and Namespaces in one place.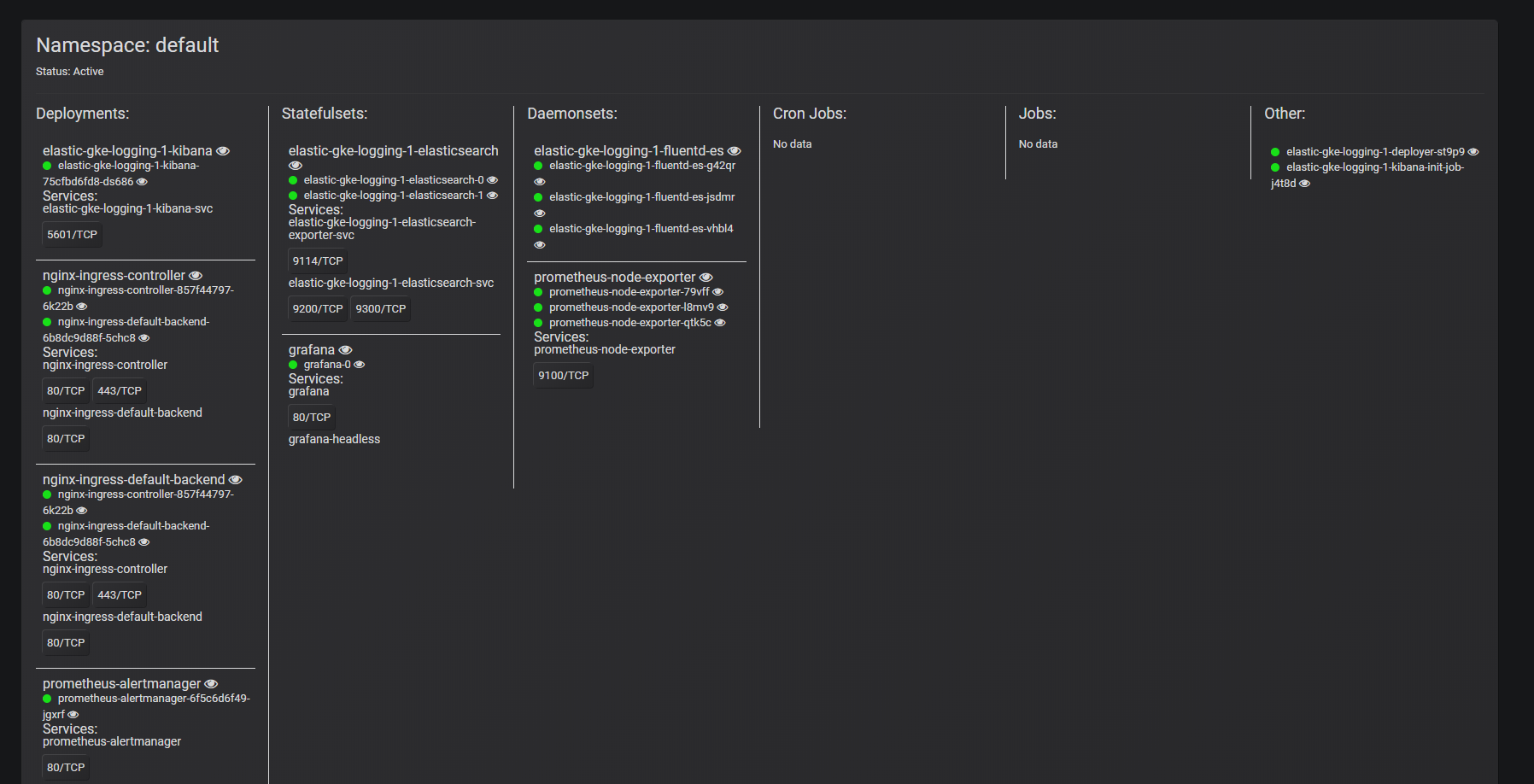 Nodes Overview:
A visual presentation of cluster metrics and cluster map:
A map of pod distribution according to cluster's nodes, node info and details about cluster node resources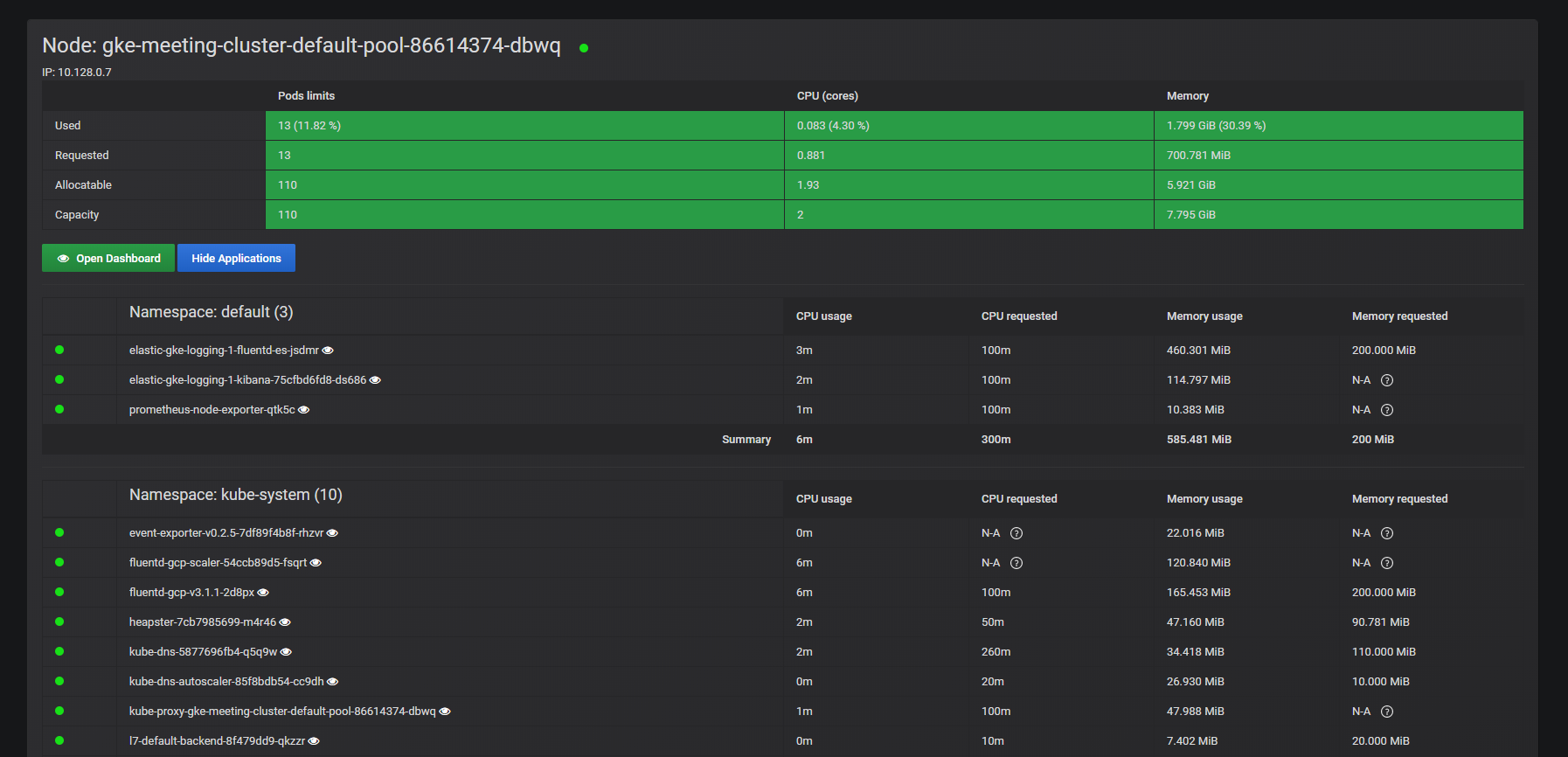 Node statistics and graphs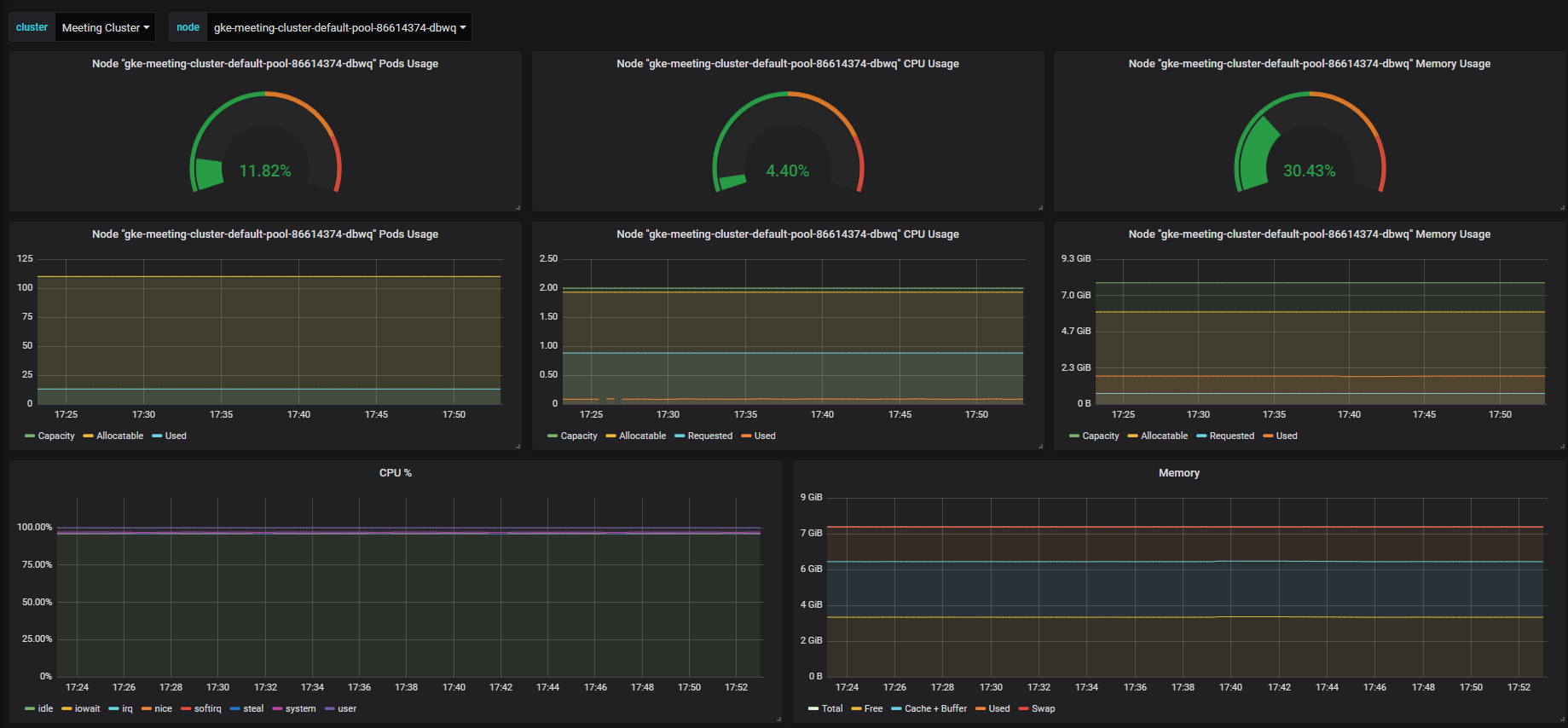 Pod statistics and graphs
Deployment/Statefulset/Daemonset status with details about available replicas, container status, resources
Node statistics
App health status
The plugin is available on Grafana and on GitHub.